See Why We Are The #1 Martial Arts School in GTA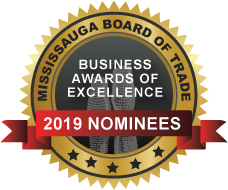 We checked out Master Seo's school last week and did a trial class. We were impressed with the instruction and facility so we siged up. It's exciting to find a true master not only at his craft but also as an insturctor. The studio is clean and air conditioned making the classes comfotable and fun.

Kathy Chaves
13:05 17 Jul 16
hi every body ,i just want to mention how happy i am as a parent(mom)to see my kids getting more confidence and lossing shyness and getting more social and learning more discipline there ,these guys are so good,they know exactly what they do,so nice to kids so kind,they are realy master of their job,im more than happy to did find this place to sending my kids there ,and i have two girles 5&4y whom where shy and they thought they are not strong enough and they didnt have enough confidence,but you can´t imagine how they are after just few month.i want to say big big thanks to masters and all people who working hard there to make this happen.

Sousan Amiri
20:25 22 Jul 16
Wonderful place to be ,my daughter love the teachers Mr Seo,Master Leeshe have a lot of fun,i will recoment to everybody.

My daughters have been going to Master Seo's Dramatic Taekwondo for a little over 3 years. Emily who is now 10 years old and my little Samantha who is 8 years old. My girls love going to class, I don't need to force them . They have lots of fun, but learn at the same time. If you are looking for a place that teaches discipline, focus, and how to stand up for yourself. Then this is the place for you.

Antonella Galluzzo
01:53 21 Feb 19
It has been an awesome experience for my son; Excellent family environment, Great instructors and very educational training activities. Absolutely,We recommend Master Seo's Dynamic Taekwondo Martial Arts School ...It has been more than two (2) years since we started this Journey at Master Seo's Dynamic Taekwondo. As parents, we cannot be more grateful not only with Master Seo and Master Lee, but also with all the staff of instructors and leaders, who in different ways, have been part of my Son's development. We are witness that our son has grown as individual in different areas: Martial Arts, at School, at home showing his discipline, motivation and determination, assuming challenges and helping to develop others. Thank you Dynamic Taekwondo for all your efforts on providing the best guidance in respect, discipline, and team work to our son and to all the students who have the privilege of being part to this Family "Dynamic Taekwondo". Let's go Dynamic Team!

JORGE ANDRES RODRIGUEZ CIFUENTES
21:20 20 Feb 19
Best Tae Kwon Do school. Excellent instructors. Organized. Students are constantly engaged and having fun. Facility is clean. I tried 3 other Tae Kwon Do schools before coming to Master Seo's. No other school can compare. Would highly recommend.

Maria Angela Pimentel
19:31 20 Feb 19
The environment is very welcoming. My son has learned many new things after beginning our journey here. It's been 2 years and it keeps getting better. He loves it!!

Khushi Patel
01:00 21 Feb 19
I am so glad I found this place for my kids. Everything about this place makes it an enjoyable experience for my kids and us the parents. We like that if we choose to stay, we can sit and watch the kids through the glass window. I like that the instructors are extremely dedicated and friendly. What I like the best is how much my kids enjoy their time here and how well they learn due to such a great environment. Thank you to Master Seo and his amazing team!

Kanda Sdieq
16:29 18 Jan 20
Masters Seo's dynamic Taekwondo is an amazing place for people to learn Taekwondo and to learn patience,discipline,responsibility and respect therefore this is why i think master Seo's dynamic Taekwondo is the best place to learn Taekwondo.

Kafa Sidhu
01:00 07 Mar 19
My family's experience with Master Seo's Dynamic Taekwondo has been nothing but rewarding and positive for my 5-year old. I have seen him work towards objectives in a positive, healthy environment, and build self-confidence over time. Master Seo is fantastic - and his team are a great influence on my son!

Sam Cauchi
14:02 15 Apr 19
From the very first time we arrived to the School we felt very welcome. The Masters are very professional, talented and well gifted to teach kids. They not only learn rapidly because of their Masters charisma but also learn values such us respect, discipline, punctuality and more. My son feels like he is at home every time he goes and he is always eager to come back.I would recommend this place hands down to anybody!

Paola Tangarife
22:59 15 Jul 16
My boys adore the masters! The staff are professional and kind. They work hard with the children and ultimately children boost their self confidence!

Sabina Gill
01:29 21 Feb 19
The instructors are amazing, even with the more hard to focus kids like my own and although the place could totally get an up-do the most important fact is there. Disciple while having fun and learning through out all levels.

Anna Vazquez Nikonova
19:03 20 Feb 19
Very impressed with the instructors natural ability working with children. Possitive and friendly staff. I recommend this school highly. Clean, air conditioned studio!!

Vince Condarcuri
13:16 17 Jul 16
Im a student who has been coming here for a while and am now a 2nd Dan Black Belt! It is an awesome, awesome, awesome place to come : ) Anyone who is looking to join somewhere, here is the place to come : D

Misu Tamaki
03:01 23 Feb 19
my 4yo looks forward to her classes all the time. The enthusiasm of all the instructors and staff from top to bottom are so welcoming. From day one to 6th class now, same attitude and energy towards the kids. The facility is always clean also.

Paulo Eugenio
13:17 22 Feb 19
This is a fantastic taekwondo school with excellent, caring staff and a friendly atmosphere. My son loves training here!

Joyanne Howell
05:00 05 Feb 19
Great experience for son. Helped him out allot with his self esteem. And organization. Instructors are great and really care. I would recommend them to anyone.

Bruno Tassone
01:10 21 Feb 19
I joined this school two years ago and I am so happy I did! Very friendly, goal-oriented, challenging training and I am impressed with myself on the results I am achieving. What is very important that professional trainers give individual attention to each student's performance and safety. I highly recommend Master Seo's Dynamic Taekwondo school to all kids and adults!

I've spent more than a year in this school. And I have to say that there is something special in this school, the instructors are very friendly, there are great vibes and I clearly see why this is one of the best TKD schools in Mississsauga.

Darab Qureshi
18:51 23 Feb 19
Master Seo is super nice and skilfull, I really enjoy the classes, sometimes they are hard but they are always fun!

I brought my niece here to class a few times , wow it's so clean, I really appreciate clean washrooms

Nancy Drew
20:51 23 Feb 19
My son joined Master Seo's Dynamic Taekwondo on October 2015 and we have been very pleased with the school. It definitely exceeded my expectations. At first we signed up for a month to try out but my son quickly felt in love with Taekwondo and the wonderful Masters. The Masters teach great techniques, discipline, respect and self defence. They are very pleasant with the kids. We enjoy coming to classes. My sob thoroughly enjoys it and you can see it on his face that he is enjoying himself. He gets motivated to go back to the next class. There are 6 classes per week and different times depending on the belt color you are in. Master Seo's Dynamic Taekwondo is like a family.. They also organize fun activities for the kids and families (ex: movie nights, summer bbq, xmas party, halloween party and easter egg hunt) which is great because it shows they care. I recommend this school to all. I promise you won't be disappointed 😊

I have been a member for 1.5 year. I think this gym is the best in GTA region. The chief master and his staff are very professional and kind. They care about your physical progress and metal strength, so you literally grow.I can not be happier with this place.H

Henry Jung
20:05 19 Jul 16
I am a student at dynamic taekwondo and I really love this place for a while I have been playing alot of sports and none of them felt right. When I first tried taekwondo here I was really shy but by the second class I knew that I found my place and I love it😃

In 3 years of classes with a commitment of no less than 3 times per week: my daughters (10, 8 yrs) are doing great. They are inspired, their grades have gone up, they are happier, and their confidence level touches the sky; they handle their school work, piano lessons, singing lessons and swimming lessons with greater confidence. Truly, they are learning much more than Taekwondo, they are learning other very important lessons: hard work pays off, to be good examples, and to be good citizens. In terms of a return on the money invested, "Master Seo's Dynamic TKD is one of the best, BEST investments I have made in their lives."Master Seo and His team of instructors have exceeded my expectations. Taekwondo training has added so much life to our daughters years, all-the-while instilling self-control and responsibility...A heart-felt thank-you to Master Seo and his training staff...MY parent to parent advice: come, join, and stick with it; you will see the same results in your children.

Sean Leonard O'Connor
03:56 02 Sep 19
I first started at Master Seo's Dynamic Taekwondo on a hot summer's day towards the end of August, and it's been almost two years since then and I am so glad I decided to take this up! I did some taekwondo when I was younger and didn't remember a single thing, but Master Seo and Master Lee were, and continue to be, very helpful and wonderful masters to everyone at the gym. The two of them are very approachable and kind, and very energetic the whole day through multiple kids classes and the adult class as well. The adult class is composed of all ages as well (teenagers, parents, etc), so it's a very open environment to start training and the people are super welcoming as well. There's a really great close-knit community, and while the younger classes have events like movie nights, there's school-wide events like a summer BBQ party as well.I couldn't recommend a better place to train, whether you're looking to simply get fit and have a good time, or train taekwondo and obtain your black belt -- the masters here will gladly help you no matter what!

Marisa Martel
14:27 31 Jul 16
I have been going to this dynamic Taekwondo, for over 2 years now, and so far I've had great experience with the Masters, and the Students who come to learn. Throughout the 2 years i have learned different techniques, and have been taught to become more discipline and be respectful.

The director was very friendly , patient and provided us all the time we needed to answer all our questions and sign up with no confusion or doubts . The facilities are clean which is important to us The staff is super friendly , well informed and attentive . The kids there look like they having so much fun Very happy with our choice !!

My two sons joined Dynamic 2 years ago. It has been a pleasure. A family atmosphere and very clean, bright environment.And talk about the professional masters!Master Seo and Master Lee always encourage children and understand their feeling.Every activity and event(such as Halloween party, BBQ party) is exciting.I really recommend master Seo's Dynamic Taekwondo no question about it!

There are not enough positive things I can say about Dynamic Taekwondo and the whole team. My daughter Maggie and son Marko have been part of this club for about a year and a half. They absolutely love it. The owner of Dynamic Taekwondo ,Master Seo is always nice and accommodating. Master Lee is absolutely amazing with kids. The staff is super friendly and knowledgeable. The place is clean. They teach them taekwondo skills, discipline ,respect ,self defense and much more. I see significant changes and improvements in my kids. They went from being shy and intimidated to perform in front of others to get their belt grading. Overall, my husband and I are very pleased with Dynamic Taekwondo. Master Seo,Master Lee, Miss Phillips, Mister T, Mister Lee and other members of the staff want what's best for students and it shows!Thank you Dynamic Taekwondo!

Danijela Stojic
14:52 06 Mar 19
Amazing place. Great atmosphere amazing instructors . My 8 year old daughter loves going there for training ,events and looking forward to her March break camp. I can already see more confidence in her . I would highly recommend it to anyone looking for a place their can kids learn and have fun with martial arts.

Abby's Studios
00:01 22 Feb 19
What a wonderful experience we have had watching our son train withMaster Seo and Master Lee. All staff are friendly and caring and truly love what they do. Our son's confidence and self esteem has increased tremendously.

Rosina Cosentino
01:53 25 Sep 16
Master Seo is always very kind and wishes for his students to go above and beyond. He has a vast background of experiences to help those who want to reach their goals in taekwondo, and I look up to him as my mentor who is always available to speak my mind to. Training here is very beneficial!

Dynamic Taekwondo is one of the best martial arts schools in Mississauga. Master Seo, Master Lee and all instructors are extremely dedicated to self defence, building self esteem, confidence and fitness. We are very proud to be a part of this family.

We all as a family are very happy with this place.My son get structure and discipline while at the same time exercises and learns martial arts. All personal are very professional and knowledgeable.It's been nearly 2 years of my son attending this place and we look forward to many more.

Felipe Diez
00:41 06 Apr 17
My two sons look forward to going there and train almost everyday.They have lots of fun learning Taekwondo from Master Seo and Master Lee. My son now pays attention better and has become confident and respectful. Thanks Master Seo and Master Lee.Great Place!

Seraphina Kim
02:59 19 Jul 16
My children have been learning for 5 years. My kids always have a satisfactory class. They especially like summer camp.

Youngji Cho
00:52 09 Mar 19
I have been training here for the past seven years and I'm happy with the results! Thank you especially Master Seo and Master Lee for all your help throughout those years and I couldn't have been happier with this school 🙂

Michelle Mah
02:15 21 Feb 19
The best Taekwondo school I've seen bar none. They have the right balance of fun and learning for all the kids. Having 4 or 5 instructors during class makes their hands on teaching technique for each student incomparable to any taekwondo school we have seen. It is not your Mickey mouse school mind you, you need to earn your stripes, literally, in order for you to qualify to the next belt. Ive seen schools pretty much give away the belt even if you dont deserve it. Kids actually learn self defense and how to apply the poomsea they learn. Kudos to Master Seo and the instructors for doing an amazing job teaching the proper way of Teakwondo. The lesson you learn from this Taekwondo school is worth every penny you pay them and more. Keep up the great work you do!

Richelle Olalia
17:40 17 May 18
Master Seo's Dynamic Taekwondo is the best place. My son Damjan improved his focus and speed that was his biggest problem. He learned techniques as well thanks to Master Seo and the friendly staff. We had even amazing birthday party as well. Highly recommend this place.

irenamac75
14:00 08 Oct 19
Was taken from the first moment my daughter and I stepped in. Very friendly place. Every workout for her is fun and hard work at the same time.

Neta Jelvis
02:11 21 Feb 19
I have been going here for over two years now and can say without a doubt that I've enjoyed each moment. There is always a friendly and inclusive learning environment and several experienced instructors that prioritize safety while making each class very exciting. Without a doubt I would recommend master Seo's dynamic taekwondo for anyone looking to engage in learning martial arts.

Anna Petroseniak
00:04 22 Feb 19
I came to Master Seo's Dynamic Taekwondo from another club so I could train in his competitive program for Poomsae. I was one of the few adults in the class and new to high performance. Right from the beginning I felt part of the Dynamic Taekwondo family regardless of age. Master Seo reinforced that it is never too late to achieve your goals and with dedication and hard work anything is possible. And most importantly we have a lot fun in class and at competitions. I can't say enough good things about the club, the masters and all the members.

Wendy Wilkins
17:29 29 Jul 16
Every time I step into the gym I feel like its my second home. The instructors are amazing at what they do, they will devote there time to make sure you reach your goals and needs. The masters are just as great! When I first stepped in the gym I was already welcomed by everyone and it made me feel truly welcomed! I would recommend this school to anyone who wants to start Taekwondo and grow up doing it! Thank you for all you have done you are truly the reason why I have overcome my fears! Once again thank you!Truly From: Alishefa Darwish

Alishefa Darwish
16:29 23 Feb 19
I have been here for around 3-4 years, I have a lot of friends who support me thanks to Master Seo, Mr T, Ms Philip and every assistant instructor and teachers there! therefore please rate 5 Star for this place.-Alimusbah Darwish

Dark Corners
16:19 23 Feb 19
It's an amazing school! We're all so happy we discovered this place. Our friends recommended it to us. My 2 daughters are very excited every time they go to classes. I am impressed with enthusiasm of the instructors and their skills. I will recommend this school to my friends.

Olivera Gejo
03:48 24 Apr 19
This is the ultimate school for your kids to learn and have fun as well as fulfill and personal taekwondo goals they would have. I would and have recommended this school to everyone.

Marv Keats
20:48 27 Oct 16
This place has amazing people, the instructors are top class and I love it her. Without Master Seo and his amazing group, I would have never made it this far in Taekwondo. Thank you so much!😊

Umaiza Qureshi
19:08 23 Feb 19
Keeping children interested in martial arts without making it a chore is difficult. A large part of the equation are the teachers. Poor teachers makes for poor learning. The teachers here are engaging and energetic. I highly recommend this school for parents who are looking for excellent teachers who will take care of their children. This school marks a wonderful entry point into the world of martial arts.

Ronnie Jawdi
22:08 20 Feb 19
Nice environment. We are very happy the way the classes are conducted. My my daughter's confidence is increasing and she is doing much better at school after she started Taekwondo classes. I thank so much the Master Seo's Dynamic Taekwondo Team.

dulcina lima
01:55 09 Mar 18
My son just love it and he sees his master as a role model. They are great with kids and they teach in a way to keep them enjoying while learning.

Awesome Taekwondo school! I have been doing Taekwondo for almost 8 years. All the instructors are really friendly\supportive, especially Master Seo and Master Lee. They have helped me achieve so many things that I never even thought I would get such as my black belt 3rd degree.

MW - 08GA - Tomken Road MS (1153)
22:08 22 Feb 19
Excellent Taekwondo instruction by Master Seo & Master Lee. They both have a passion and love for the sport and it shows everyday when they teach. They are amazing with children - fun, patient, and caring. All four of our kids are signed up with Master Seo's Dynamic Taekwondo. It was one of the best decisions we have made as parents!

Norman Mah
01:48 13 Sep 16
Very well organized. Master Seo and his team are fantastic! Kids are gaining many benefits. It's a good workout, they are learning a useful skill, they learn respect, how to focus and discipline. Would recommend very highly!

Philip Schlatter
00:14 22 Feb 19
We love both Master Seo and Master Lee. They treat the kids like they are thier own. You can see the pride on thier faces everytime someone accomplishes thier goals. Samantha feels like they are her family and we are proud and happy to be members of this organization. We refer everyone we can and would recommend them to anyone.

marco bono
22:19 02 Aug 16
The staff is great, everyone is very polite and always willing to help!! My kids have been learning so much since the last 2 years!! Love it!

jaybala patel
00:55 21 Feb 19
Best Taekwondo/martial arts school in Missisauga/ GTA!! Certified Masters and instructors provide quality Taekwondo training. Spacious training space, big change rooms and waiting areas. Great place to not only get physically strong, but also mentally stronger through discipline, self-defense, traditional martial arts moves and other exciting exercises. Highly recommended!

Niagara Taekwondo
18:34 30 Jul 19
Master Seo is very respectful,all the instructors are very nice to kids and my kid is always excited to go to teakwondo 👍🏼😊

Reham Sultan
23:29 28 Mar 18
The staff is really nice and also their traditional training and workouts as well. So far this is the best TaeKwonDo place where you can learn!

Sleeping Tiger
19:13 20 Feb 19
Our kids have been coming here for nearly 4 years and now have their blackbelts. Master Seo and also Master Lee are both great with the kids and teach discipline, self confidence and conditioning in a fun way. We are so glad we found Dynamic TKD.

Guy Etherington
23:36 22 Feb 19
My brother goes here and Master Seo is highly skilled. He doesn't just hand out belts because parent's enroll their kids. If you want to really learn Taekwondo skills, then come here!

I found Dynamic Taekwondo professional, disciplined and they really work hard to teach kids. My son Wasif love the place and every time eager to come and learn . Waseem Mahmood

Sunny Sunny
22:03 21 Jul 16
Taekwondo takes a very important place in our live now.Our son has a routine and he surely knows that 4 days every week he goes to learn to be stronger it motivates him to be in a good shape even to eat healthier.We as parents are so happy,our son is busy taking taekwondo classes instead of spending time on the computer playing games.The taekwondo team makes it feel like home.Every time we go there it's so relaxing.It's simply awesome!!!Thanks guys for your hard work!!!

Basements Bathrooms Renovations
23:31 22 Feb 19
I usually never leave a review but with Master Seo's Dynamic Taekwondo, I just had to share my experience. First of all, this Taekwondo school is really easy to get to and has a big parking lot. The school itself is always clean and well maintained. But most importantly, the staff are amazing. Master Seo is passionate about what he does and it really shows through his work, and the way he trained his whole team. I found him to be really respectful, professional, and inviting at all times. I enrolled myself, my son and soon my wife joined as well. The whole team at this school are extremely knowledgeable, helpful and great at what they do. I've been to other Taekwondo places and a lot of these "Schools" seemed very "business-focused".When you meet Master Seo, you'll learn that he's not one of those business-minded teachers. He genuinely loves taekwondo and is passionate about teaching it. Through these classes, he doesn't just teach the sport itself but actually teach people respect, for themselves and others. My family really enjoy going to the classes and it's become a great family thing for us. My son gets really engaged and has loads of fun while getting the exercise he needs, and my wife and I actually finds it therapeutic not just physically but mentally. If you are looking for a taekwondo school, or just to get some exercise and have fun I highly recommend Master Seo's Dynamic Taekwondo.

Master Seo's is positively the best. The teachers are enthusiastic and engaged in the progress of all the students. Would I recommend this School absolutely!

Susan Fernie
23:20 20 Feb 19
I've been at Master Seos Dynamic since the very beginning and I have never had the pleasure of training with people so hardworking, warm and dedicated. The training is scalable, if you want to stay fit and practice taekwondo casually, you can do that. But if you want to get to nationals and be the best in Canada, you can do that too (if you're willing to put the work in). Master Seos Dynamic taekwondo is a family and they care about every single one of their members. If you're looking for a taekwondo gym in Mississauga, or if you want to give it a try, I wouldn't recommend anything else.

Olena Lishchenko
01:00 20 Jul 16
Amazing place!!! Clean, Friendly, and very informative ; D A great club with masters who are highly skilled and great at teaching. If you are starting out or looking for a new club, here is an amazing place!!!!!

This has been an incredible experience for my daughter. She has learned how to be disciplined and strong. I am very pleased with the service they provide us each time she comes to class. Overall, amazing! Thank you

Andrea del Pilar Mendez Escobar
22:40 28 Feb 19
My kids Ryan and Lucas have been practicing with Master Seo almost a year and they love it. They have learned discipline, respect as well as Taekwondo. They never get bored with their classes. All the staff are very supportive and welcoming.

Amazing! School I've been doing taekwondo here for so many years, it's a great atmosphere and everyone is very nice they teach you so much that helps with your daily life: confidence, responsibility, respect. Also Master Seo and master Lee are the best instructors ever, they help you never give up and reach the goals you want to achieve. Also the instructors are very friendly and teach very well.

Oleksandr Gutsul
00:20 21 Feb 19
Superb and high quality teaching. Regardless of age or skill level, the staff at Master Seo's Dynamic Taekwondo will go above and beyond to give all of their students a wonderful martial arts experience, that each person will remember and appreciate forever.As for myself, after training more than 10+ years with Master Seo. He gave me the opportunity to grow as a martial artist, he has a very keen eye for pointing out what I was capable of, to seeing what I've always needed to improve and guided me to become the person/ martial arts instructor I am today. I'm very honoured to have had and continue to have the opportunity to train amongst Master Seo. He has dedicated his life to practicing, understanding and sharing his knowledge of Taekwondo to all of his students, even while still constantly updating his own skills and knowledge. Proving the fact, that there is no limit to learning or limits of what you can achieve, even if you have become a Master/Teacher/Instructor yourself.So as a final comment to my review I would highly recommend Master Seo to all families, friends and students to the opportunity to train with him. You'll be so pleased you did.

MacNeill Sean
18:30 25 Jul 16
I train here and I really enjoy coming here every time we come to train : D Everyone is very friendly and welcoming, as a student who trains here after school, this is a great place to come to train : )

Riki Tamaki
02:50 23 Feb 19
My two children both attend here and love it. I really enjoyed this place and am especially glad that my children do as well, great for your kids and even adults, as the classes for adults are very fit and can accommodate to your needs. Great place overall

Richard Tamaki
02:59 23 Feb 19
Amazing family environment and amazing instructors. Both of my kids are very proud and happy to be a part of amazing Dynamic team. Thank you for everything .

Maja Popovic
00:04 21 Feb 19
Master Seo's Dynamic Taekwondo is an amazing environment for children of all ages. I have been in taekwondo for almost 7 years, and all the masters are friendly and extremely supportive!

William Mah
02:06 21 Feb 19
I've known Master Seo since my highschool days and he was my very first coach at my very first taekwondo tournament and gave me my first ever gold medal. Great staff, especially Alex , ily. <3

Coachezraa
14:48 11 Mar 19
As a former national team athlete in Tae Kwon Do I was very particular when it came time to select a Tae Kwon Do club for my children. I wanted a school that honored the tradition and art, as well as a school that was progressive in the sport disciplines of Poomse and Sparring. Dynamic has been a great fit. My kids love it.

Kyra Lindsay-Ng
01:17 28 Feb 19
There is a reason you are finding most of reviews as 5 Stars. This place surely deserves it.Master Seo, Master Lee and all the instructors are highly trained professionals, with great credentials. They regularly represent Canada in various international events.The training is intense and instructors really help the students (of all ages) push their boundaries. Though most students take group sessions, various level of individual attention is given.Inside the classroom, the environment is of fun and respect. I highly recommend this place for everyone, who wants to pursue Taekwondo.

Saurabh Dixit
09:00 23 Feb 19
Master Seo and Master Lee are absolutely amazing with the kids. There passion and enthusiasm are unmatched. This is the best thing I have ever enrolled my child in, I highly recommend this school! Your child will learn discipline, respect and self confidence, all while having fun with caring supportive teachers. Can't say enough about this school and the Masters!!!

FREDERIK HARBFORD
18:58 21 Jul 16
I love this place!!!! Such a great place and always love to come here every class : D It's not only fun but, I have learned so much over the time I have been here, come here nowwwww ; )!!!!!

Andy Krempulec
03:04 23 Feb 19
It's a great place to come, definitely recommend to anyone who is interested in trying out a new sport or club. The style of teaching is very good, we have and still are learning a great deal and are now 2nd Dan Black belts!! Highly recommend coming here 😀

It was very refreshing to see a school that truly cares about the well being of their students. A very fun and friendly environment definitely would recommend to anyone in any age!!!! Thank you Master Seo and staff for making us feel like family!

They pay attention to detail here, not just collecting tuitions. Master Seo goes around to each student to help with your weak points

Bear Monday
20:54 23 Feb 19
Master seo's Dynamic Taekwondo is the best place to send your kid to. Five star rating. Kabishan and Bhidishaa

Keerthika Luxmihaasan
23:13 22 Feb 19
"It's amazing to see how much TKD has developed his confidence and it's nice to see my little guy so proud of himself!"

Edward Murcia
00:50 21 Feb 19
Amazing, family friendly and clean Taekwondo school! My daughter started training here a year and a half ago and she loves it! She become stronger, more flexible and confident. On top of all that, she has so much fun that I decided to join too. Adult classes are just as much fun, and everyone is treating you as a part of the family. Most of our friends enrolled their children as well. I highly recommend Master Seo's Dynamic Taekwondo Club.

Marija Jokanovic
19:44 26 Feb 19
I would reccomend this place to everyone!! Master Seo and his amazing staff show such compassion, enthusiasm and display such beautiful appreciation for the Martial Art of Taekwondo. We first entered the studio from an invite, from a friend for a birthday party... the children had such an amazing time!!! And here we are fast foreward almost 2 months later ...registered for the whole year and enjoying every moment of it... The moment you step into the studio you are treated like family... its such an amazing feeling to know that your children are truly being cared for by such amazing individuals; that make up and incredible team. Im so glad we are a part of Master Seo's Taekwondo.

Danijela G
03:06 22 Dec 16